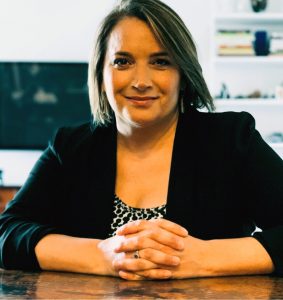 Challenges to democracy are everyone's problem and can't be fixed by elected officials or journalists alone. Syracuse University's Institute for Democracy, Journalism and Citizenship is committed to research, teaching and conversation around these ideas. We are bringing today's leaders, the public and the next generation to the table, leveraging the University's top resources, scholars, students, alumni and networks.   
The mission of this institute—to empower through education, witness and free expression—is truly my North Star. It is what drew me to journalism as the child of an immigrant who fled communism for American democracy and what's guided my approach for 30 years covering everything from local news to the White House.
Our political institutions, news and media organizations, along with individuals' happiness and empowerment in free society, are deeply interconnected. Our work spans elections and governance, media, technology, business, science and health, the military, entertainment and sports.
The more we know about polarization and misinformation, how to distinguish fact from opinion from conspiracy, and using free speech and conflict resolution skills in our own lives, the better poised we are as a society to repair damaged institutions, develop new ones and protect the freedoms we cherish.
—Margaret Talev